Simple Roofing – Indianapolis Roof Replacement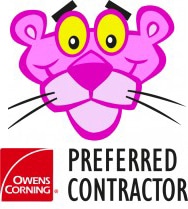 At Simple Roofing we understand how big of an inconvenience unexpected home repairs can be, our approach to roofing, siding, and guttering is designed to help to keep your stress levels low by handling everything in an affordable and transparent way. We start by installing the best products and back our install and products with incredible warranties. Review our suggested roofing systems or request a Free Instant Estimate.
Simple Roofing was founded in 2017 by a group of veteran roofers committed to providing their community with excellent service, warranties, products, and installation at transparent and competitive prices. Your roof is one of the most important aspects of your home. Serving as your home's first line of defense from the elements where even a small issue can lead to significant damage in your home. Simple Roofing will help assess your roof's health and determine if repairs or replacement is necessary. Roof replacement can be a big investment, so don't let just any contractor care for your home, put your trust in Simple Roofing.
Simple Roofing is a licensed, bonded, insured, Owens Corning Preferred Contractor. We are fully equipped to handle any type of roof replacement or repair.
Not sure if your roof needs to be replaced?
Simple Roofing is your local trusted expert. We offer thorough and affordable roof inspections and repairs. Some of the signs our experts look for that you can assess yourself are:
Excessive granule loss seen in gutters or downspouts
Cracking in the shingles
Buckling, soft decking or shingles missing
Streaking or moss growth
Pipe collars cracking or rusted chimney flashing
Get a free online estimate to replace your roof within 2 hours!
Free Instant Estimates – Delivered Within 2 Hours!
Trying to contact multiple roofing companies just to be spammed by the salesman and sold on different roofing systems, warranties, and price points can be overwhelming and annoying. Thanks to Simple Roofing it's also unnecessary. We make our process, products, and warranties transparent and superior to our competitors. By eliminating the traditional salesman we are able to cut our costs and deliver elite services to you at significantly lower costs. Use our FREE, FAST, ONLINE estimation tool to get a price on your roof replacement.
Bronze
Lifetime Dimensional Shingle
110 MPH Wind Rating
7mil Synthetic Underlayment
–
–
–
–
4-year Installation Warranty
10-year Non-prorated Material Warranty
Owens Corning Standard Protection
Silver
Lifetime Dimensional Shingle
130 MPH Wind Rating
7mil Synthetic Underlayment
SureNail Technology
Custom Drip Edge Along Perimeter
–
–
4-year Installation Warranty
50-year Non-prorated Material Warranty
Owens Corning System Protection
Gold
Owens Corning Duration FLEX
Lifetime Dimensional Shingle
130 MPH Wind Rating
25mil Synthetic Underlayment
SureNail Technology
Custom Drip Edge Along Perimeter
Class 4 Impact Rating – Insurance Discount
Free Ridge Vent Upgrade
10-year Installation Warranty
50-year Non-prorated Material Warranty
Owens Corning Preferred Protection