Simple Roofing – Trusted Avon, Indiana Roofing Contractor
Simple Roofing is your local roofing contractor with a team who was born and raised in Greenwood, Indiana.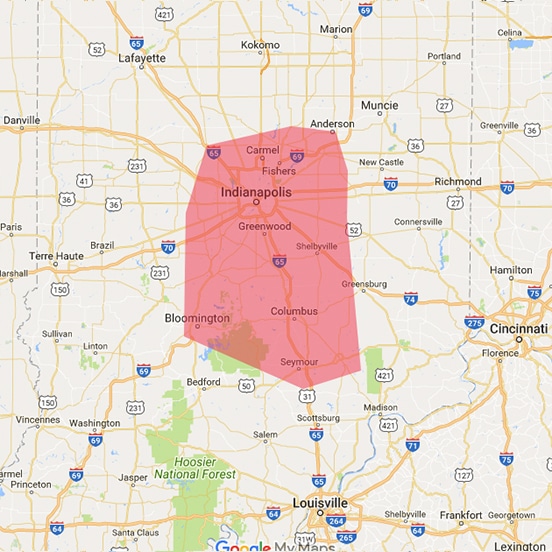 We are your neighbors and we are committed to our company values and investing in our community. We strongly believe that choosing a local contractor you align with is critical to the long term well-being of your home. Simple Roofing will always be here to standby our work or come to your aid when weather strikes.
Simple Roofing – Indianapolis Services Offered:
Avon, Indiana – commercial partnership
We understand that managing a multi-unit complex or commercial unit can be difficult, especially without a trusted contractor to help you determine what may or may not need to be done. Simple Roofing is partnered with multiple property management and investment groups throughout the state to help maintain their properties. Simple Roofing helps inspect the property on an ongoing basis and completes all exterior and remodeling work. We also offer maintenance plans to help maintain the property at little to no cost. Trust Simple Roofing for your commercial contracting needs and understand why many others trust our affordable, transparent, and quality process. From inspection, execution, billing, and followup Simple Roofing is here to help.
Get an instant estimate on your roof replacement
Trying to contact multiple roofing companies just to be spammed by the salesman and sold on different roofing systems, warranties, and price points can be overwhelming and annoying. Thanks to Simple Roofing it's also unnecessary. We make our process, products, and warranties transparent and superior to our competitors. By eliminating the traditional salesman we are able to cut our costs and deliver elite services to you at significantly lower costs. Use our FREE, FAST, ONLINE tool to get a price on your roof replacement in hours.
Why Choose Simple Roofing?
Simple Roofing is committed to one value above all others, Trust. To us, Trust means that each customer interaction is treated with transparency and respect. We are committed to delivering exceptional services while keeping the process simple, hands-free, and transparent. Simple Roofing is Licensed, Bonded, and Insured for your protection.
Contact us today for a free inspection or estimate on your property!